ABOUT
Since June 2002, we've been helping companies of all industries with their machinery needs. Brand-new pieces and replacements are our specialties. We are experts at welding - including aluminum welding, stainless welding, and more.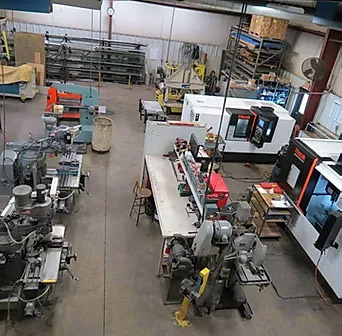 We started Combat Parts Inc. in June 2002. The existing shop is 5,000 sq. ft. and was built in 2004.
Over the last 16 years, there have been a number of new pieces of equipment purchased and more employees hired. Currently, there are 5 full-time employees (including the owner) and 1 part-time.
With the expertise of our staff, we specialize in fabrication, machining, welding, food equipment, and so much more.
We make replacement parts and specialty parts for all kinds of industries. We have experience working with industries like logging, farming, the meat industry, the dairy industry, and construction.
Call us today to get a free estimate for your machinery needs!
Also, coming this summer, we're adding a new 6,360 sq. ft. addition.